24 hours of Elegance by Chivas. An amazing celebration of classic car culture, excellence in craftsmanship and superb elegance of all things artisanal. Royal Palace Belgrade & Belgrade Waterfront, September 1-3, 2017.





City of Belgrade hosted the seventh edition of the finest classic car and culture of excellence event in Southeast Europe, the "24 hours of Elegance - Concours d'Elegance & Salon of Ex-cellence", from September 1-3. It is an international event dedicated to the prestigious brands, true symbols of supreme quality manufacture and craftsmanship of details, created and chaired by Alex Djordjevic of DeGorsi luxury consulting and co-chaired by Lady Cris Egger.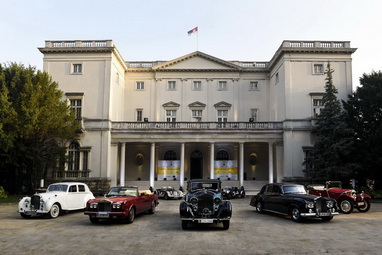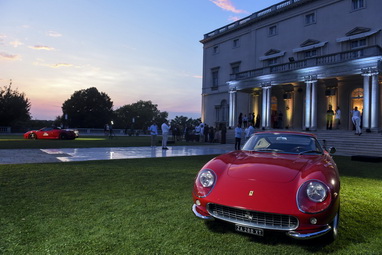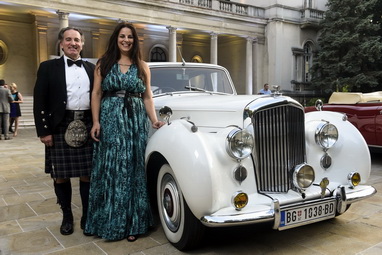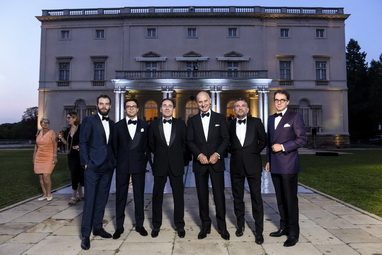 Since 2011, the event is held under the patronage of the Royal Family, organized in partner-ship with Belgrade Waterfront and in synergy with Serbian Federation of Historic Vehicles (FIVA Member), Gathering commenced at the White Palace, on Friday, September 1, 2017, with the opening of MASTERS OF EXCELLENCE exhibition, presented by the renowned ARBITER magazine, dedicated to the Parisian elegance. Presented were supreme mai-sons, renowned for their immaculate craftsmanship, such as Camps de Luca bespoke tailors, master craftsmen - shoemakers Aubercy and the exclusive cloth makers Dor-meuil with the support of G.H. MUMM champagne. Splendid suits and shoes of Parisian masters were paired with excellent hand made leather garments by Sartoria Melina from Naples.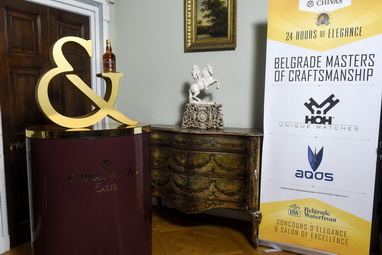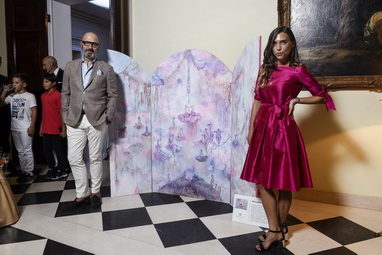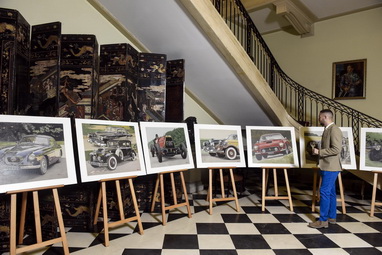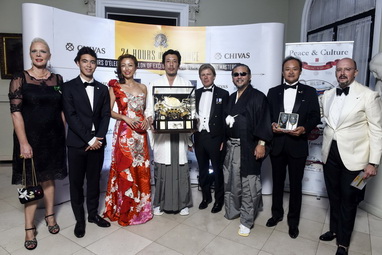 Simultaneously, KEN LINDSAY, CHIVAS's International Brand Ambassador, took VIP guests for tasting of CHIVAS REGAL Extra, at the Royal Library. Complement-ing its collection of premium blended Scotch whiskies, Chivas Regal Extra is one of the richest, most generous tasting blends within this category, crafted for those who look for more.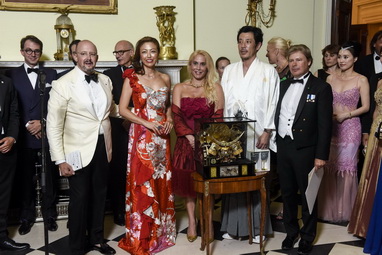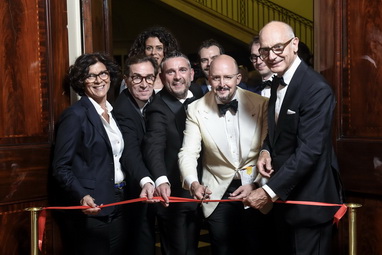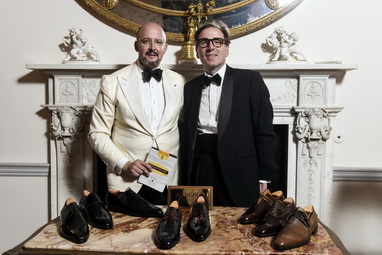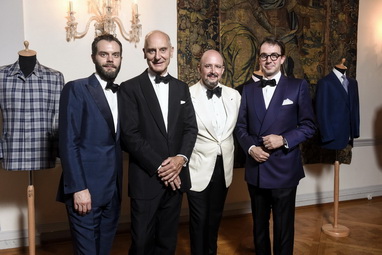 One of highlights was the presentation of Belgrade Masters of Craftsmanship, a selection of local manufacturers of bespoke items, like HOH made to order watches by Jovan Jelic, IGOR SUHENKO's made to order shoes or MARUŠKA hand painted ties and accessories.
At the Royal Palace, guests enjoyed a live performance of ballet stars of the National Theatre performing highlights of the Sleeping beauty ballet, while the second part of the event in-cluded charity auction followed by the presentation of refined jewelry by Berg, contemporary designed shoes by Fabi, along with accessories by the acclaimed brand AristoPop.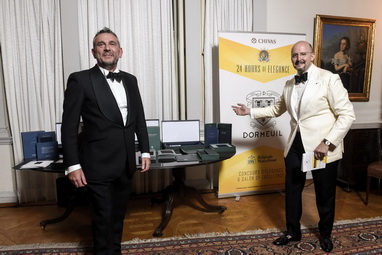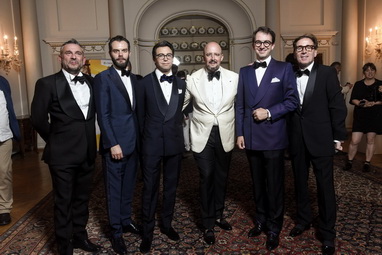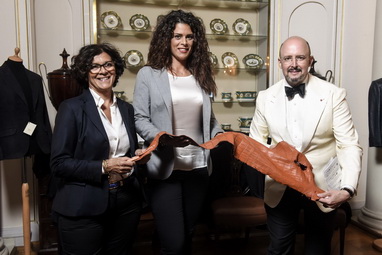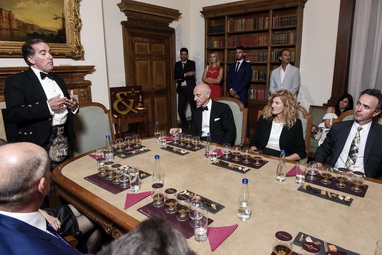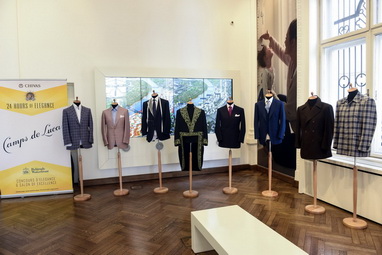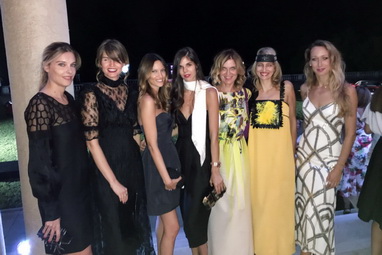 Special highlight was a couture show by Francesca Cappelletti at the Royal Palace gardens, that included international top models from Japan who showed fabulous one-off couture pieces.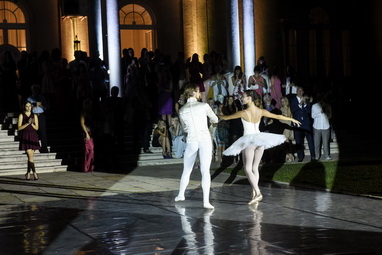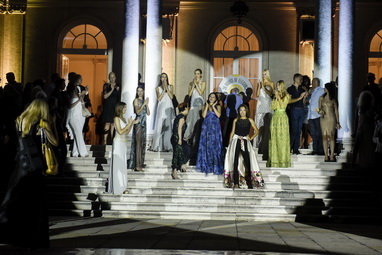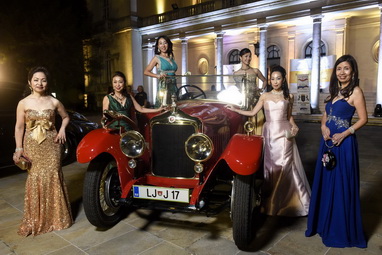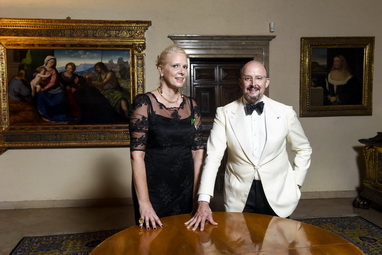 Saturday, September 2 was marked by "Belgrade Classic Car Show 2017". Brand new, Bel-grade Waterfront real estate project played the host of the prestigious car competition "Chivas Concours d'Elegance 2017", the exhibition of the most beautiful classic cars.
These splendid automobiles were evaluated by the professional jury, presided by Anthony Hertzberger, a renowned classic car collector from Holland, who selected the best ones in different categories. The afternoon culminated with the award ceremony of the coveted "CHIVAS Best of Show" award.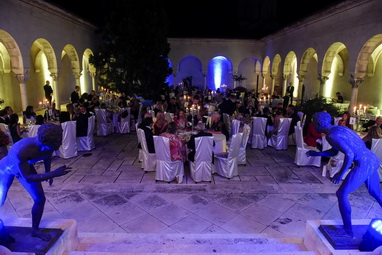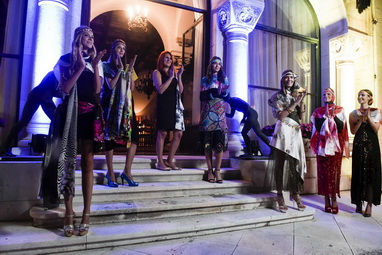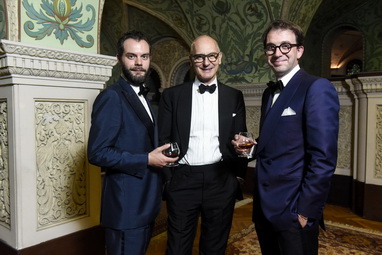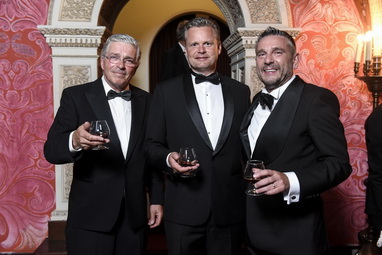 • Tiriac Collection, presented by Teo Dorcescu, won the Chivas Best of Show with splendid 1937 ROLLS-ROYCE Phantom III. 70th Anniversary of Ferrari was celebrated by Best in Class awards going to 1971 Ferrari Dino of Franco Lombardi from Milan and a sensa-tional 1967 Ferrari 275 of Nicola Livon, well know Ferrari collector. A special award, pre-sented by Heritage & Tradition magazine, was awarded by Juan de Tamenne and Manabu Kato of Amitie sans Frontieres charity from Tokyo and Monte Carlo, to the spectacularly restored classic model MINERVA produced in 1926, and presented by renowned Slovenian collector Božo Šef.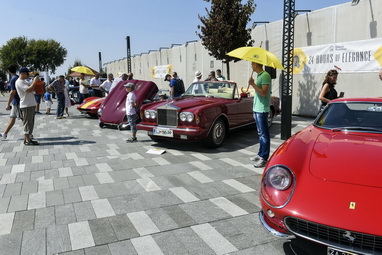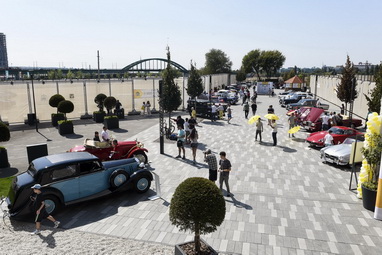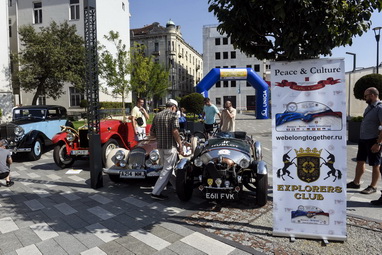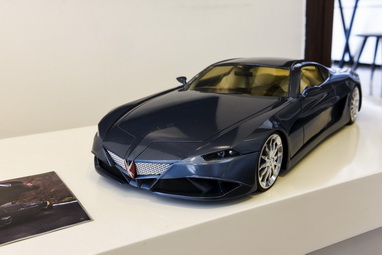 Special attention of the audience drew the exhibition of AQOS, the first super-car concept in this part of the world, created by renwned industrial designer Sasa Milovancevic.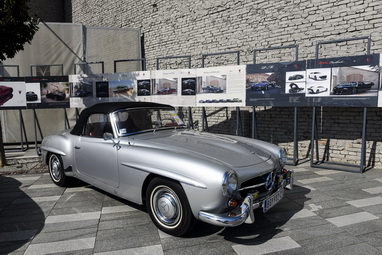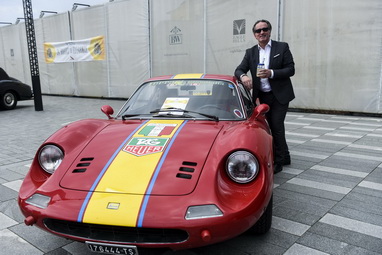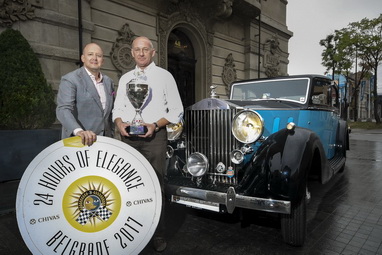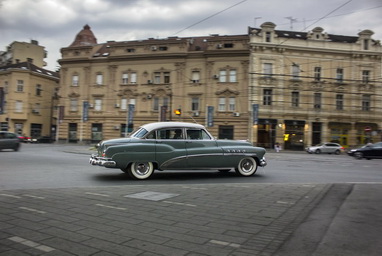 During the Saturday, September 2, afternoon, at the beautiful hall of BELGRADE WATER-FRONT gallery, center stage was taken by "Salon of Excellence", held in partnership with Diplomacy & Commerce magazine and with support of ABSOLUT vodka and LUXLIFE.rs. Discussion was moderated by the chairman of the 24 hours of Elegance, Alex Djordjevic who discussed with distinguished panelists from famed maisons: Camps de Luca, Aubercy, Dormeuil, Chivas and Melina. Following the conference , the audience had an oppor-tunity to experience the exquisite quality of all brands durng the exhebition supported by ABSOLUT vodka cocktail.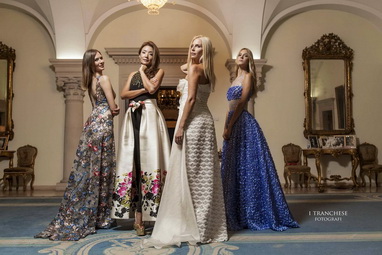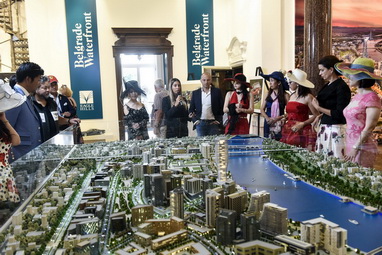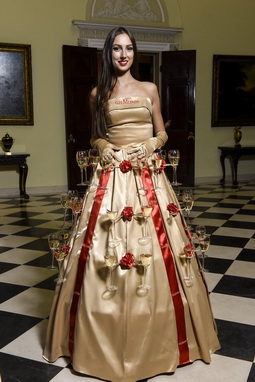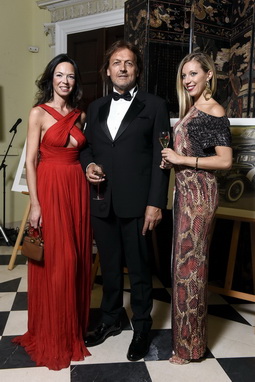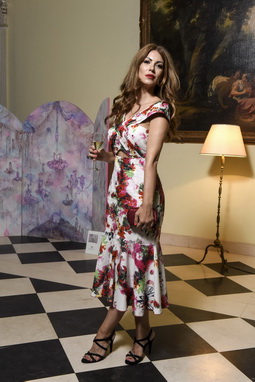 And the newest addition to the plethora of happenings of the 24 hours of Elegance, was a book presentation segment, where author Katia Ferri presented its novel, Viaggio con Leo-nardo, dedicated to her family ties with famous polymath Leonardo da Vinci.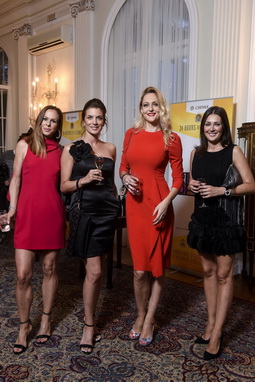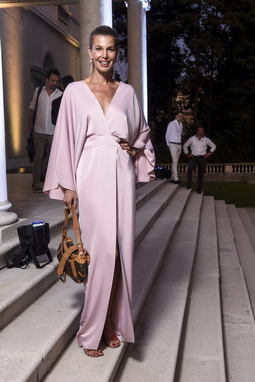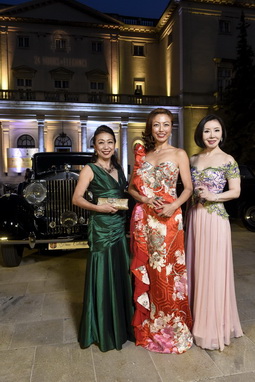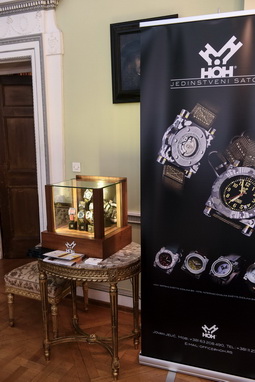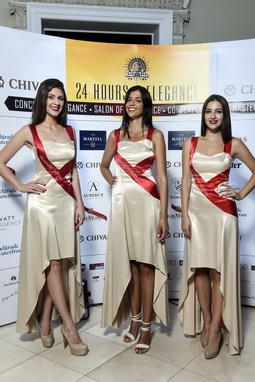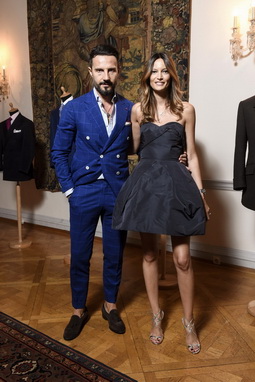 The 24 hours of Elegance - 2017 edition - had its official wrap up with a party held in the iconic Ellington's lounge of Belgrade's Hyatt Regency hotel, where Chivas joined forces with Gloria magazine, and threw a party with '80s new wave theme, to the approval of the numerous guests.