HRH Princess Katherine of Serbia and HRH Prince Alexander
Hosts Annual Luncheon for Lifeline New York supported by DeGorsi luxury consulting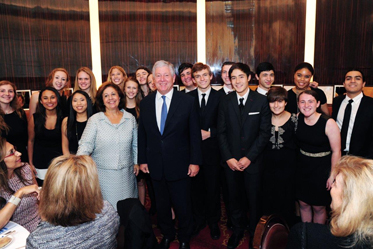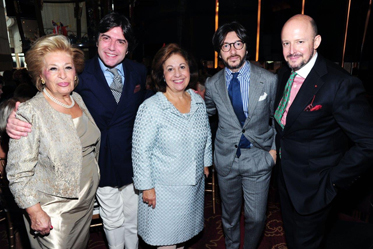 Their
Royal Highnesses Prince Alexander
and
Princess Katherine
hosted the fifth Annual Benefit Luncheon for Lifeline New York at Le Cirque on Thursday October 22nd that also served as a celebration of the Prince's 70th Birthday with his New York friends and colleagues including
HRH Prince Dimitri
,
Ivana Trump, Mona Al Nasser, Former Governor of New York David Paterson,
and
Sharon Bush.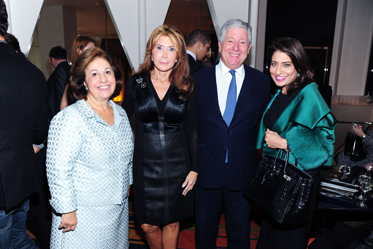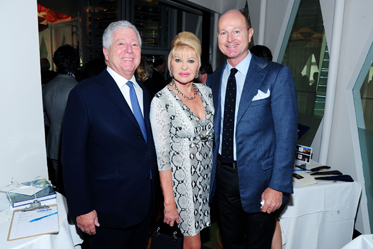 Board member David Hryck welcomed guests and introduced Prince Alexander to the stage. The Prince passionately commented on the current refugee crisis in Serbia and the rest of Europe and described efforts by the royal Family and the Lifeline Foundation to ease the plight of the displaced people, saying, "Thankfully Serbia is at a stage where my countrymen respect all people, and are able to help migrants from other lands."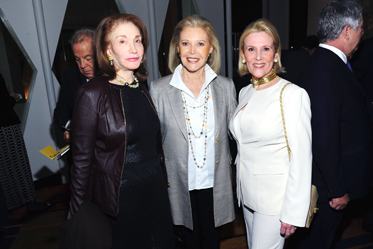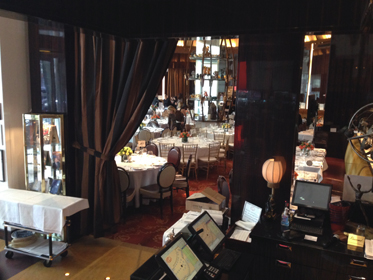 Lifeline New York's Vice President Cheri Kaufman introduced The Dobbs 16, a choir from Masters School in Westchester, who performed a trio of tunes, including a rendition of Happy Birthday to a smiling Prince. Guests including Audrey Gruss, Janna Bullock, Jean Shafiroff, Countess LuAnn de Lesseps, Kamie Lightburn, Elisabeth Thieriot, Marina Pellecchi, Elizabeth Kabler, Marina Pellecchi, Betty Roumeliotis, Cristina Egger, Alex Dordevic, Valentino Ricci, Ruska Bergman, Nikola Ricci all applauded.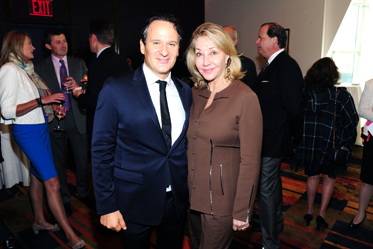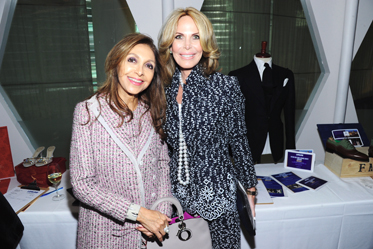 Charity auction was strongly contributed by prestigious partners of DeGorsi luxury Consulting. Curated by Cris Egger and Alex Dordevic, charity exhibition presented some of the most luxurious brands and guests were bidding for unique handmade jewels of Carlo Eleuteri, ladies shoes by Rene Caovilla, gents made to order shoes by Stefano Bemer and sublime bespoke suit by Sciamat, and a magnum bottle of renowned Fassati wine. Additional raffle items came courtesy of MoMA, Montero and Basler,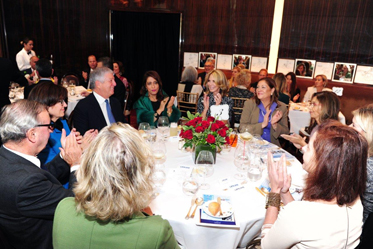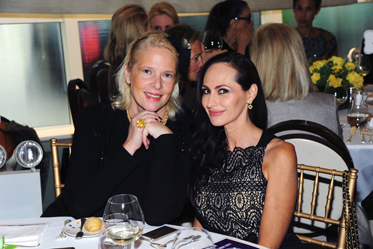 Board member Susan Gutfreund announced the winner of the raffle for a Tiffany Satchel, before a clip of Princess Katherine speaking to CNN was played. Cheri Kaufman, who was also the luncheons Chair, then told guests that she had traveled to Belgrade in August for the Prince's Birthday Celebration at the Royal Palace and that she had met with U. S. Ambassador Michael Kirby, who "confirmed that Lifeline is highly regarded for effectiveness in improving the lives of children and the health of women in Serbia facing breast cancer."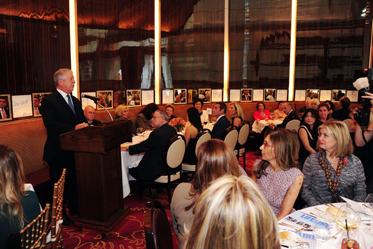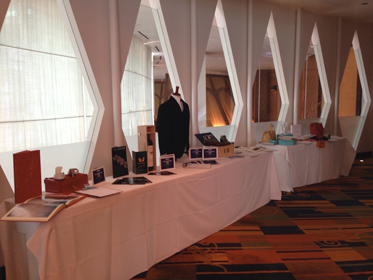 As dessert was served, Greek soprano
Laura Mamakos
performed
Il Est Doux Il Est bon Massenet's L'herodiade
accompanied by pianist, Michael Wittenberg.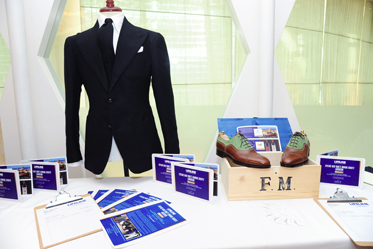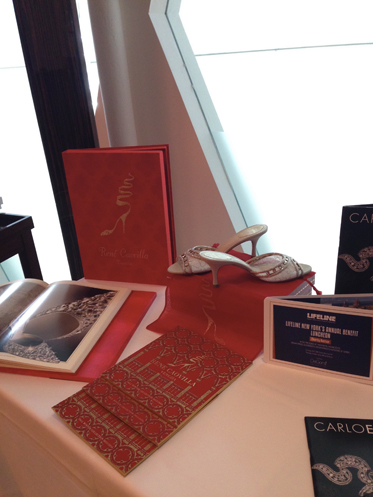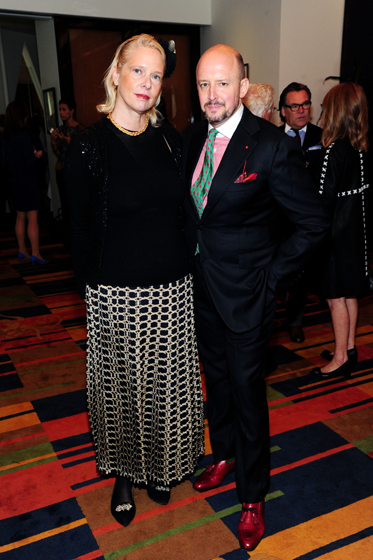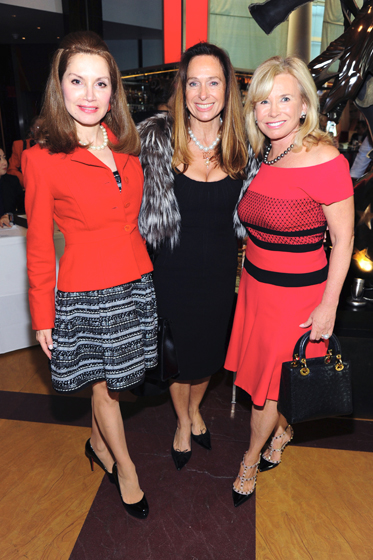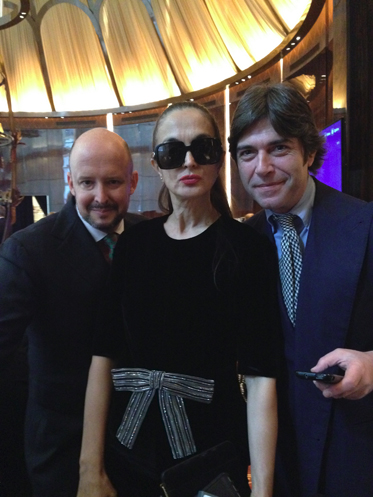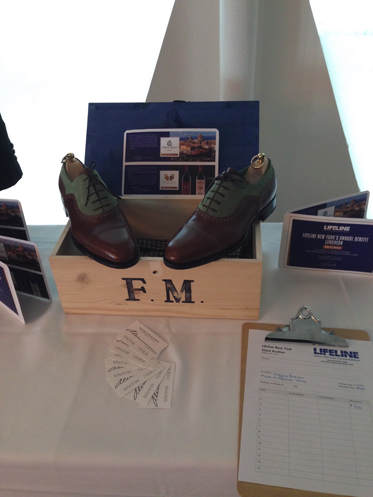 Dream night of Montecarlo Luxury Showcase, on occasion of the 25th Anniversary Monaco Yacht Show, at the ZEPTER 'joyMe Yacht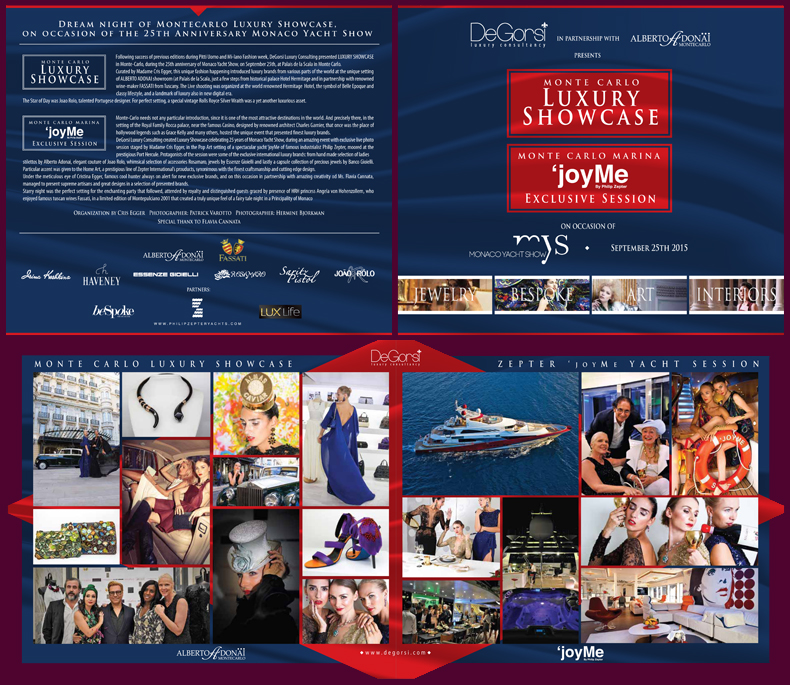 Monte-Carlo needs not any particular introduction, since it is one of the most attractive destinations in the world. And precisely there, in the setting of the Royal Family Rocca palace, near the famous Casino, designed by renowned architect Charles Garnier, that once was the place of hollywood legends such as Grace Kelly and many others, hosted the unique event that presented finest luxury brands.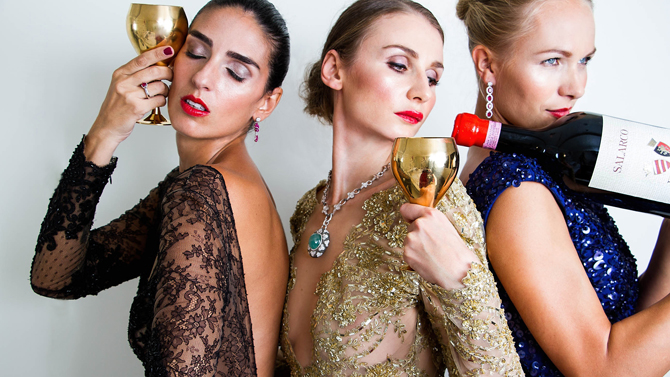 DeGorsi Luxury Consulting created Luxury Showcase celebrating 25 years of Monaco Yacht Show, during an amazing event with exclusive live photo session staged by Madame Cris Egger, in the Pop Art setting of a spectacular yacht 'joyMe of famous industrialist Philip Zepter, moored at the prestigious Port Hercule. Protagonists of the session were some of the exclusive international luxury brands: from hand made selection of ladies stilettos by Alberto Adonai, elegant couture of Joao Rolo, whimsical selection of  accessories Rosamaro, jewels by Essenze Gioielli and lastly a capsule collection of precious jewels by Banco Gioielli.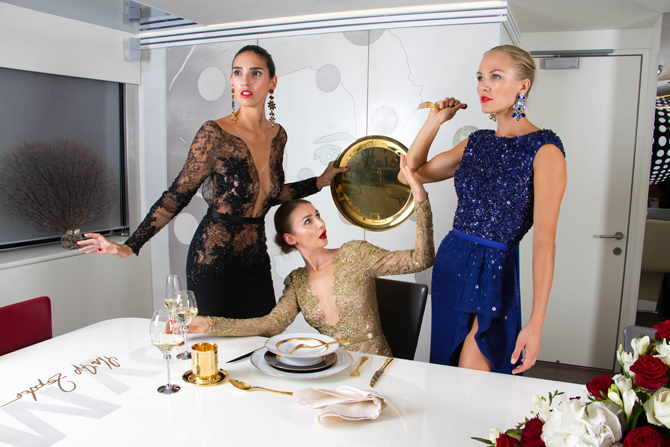 Under the meticulous eye of Cristina Egger, famous cool hunter always on alert for new exclusive brands, and on this occasion in partnership with amazing creativity od Ms. Flavia Cannata, managed to present supreme artisans and great designs in a selection of presented brands.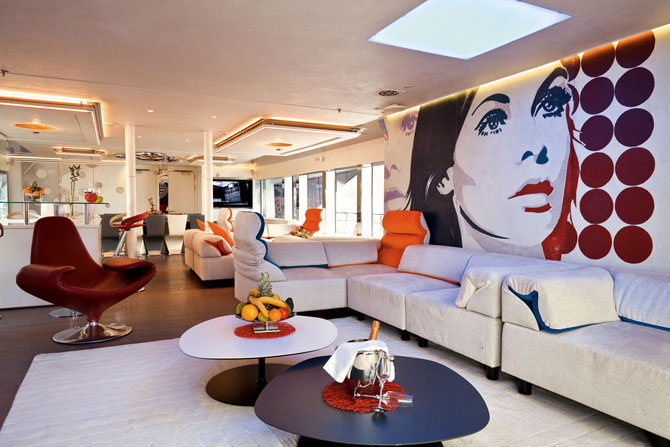 Starry night was the perfect setting for the enchanting party that followed, attended by royalty and distinguished guests graced by presence of HRH princess Angela von Hohenzollern, who enjoyed famous tuscan wines Fassati, in a limited edition of Montepulciano 2001 that created a truly unique feel of a fairy tale night in a Principality of Monaco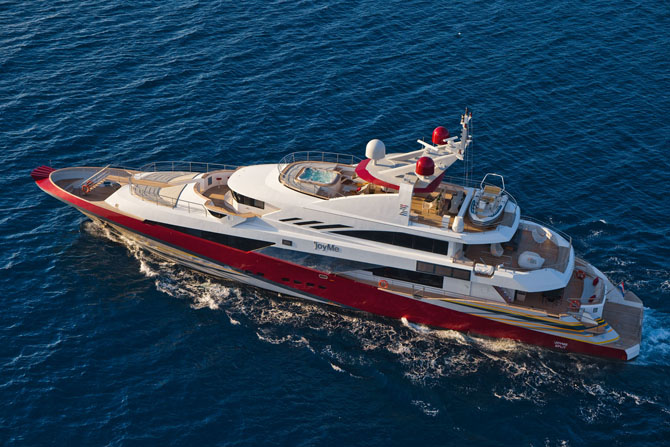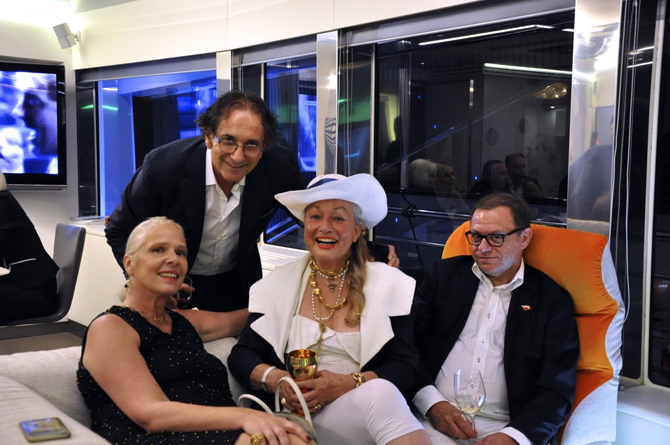 "ZENITH 24 hours of Elegance 2015 by CHIVAS"
City of  Belgrade the SouthEastEuropean capital of cool hosted the 5th jubilee edition of 24 hours of Elegance - Concours dElegance Salon of Excellence event.  This three-day spectacle, founded by Alex Dordevic of DeGorsi Luxury Consulting, dedicated to the classic car culture, refinement and quality, was held as of September 11-13, under the auspices of Crown Prince Alexander II and Princess Katherine,   in partnership with Grand Casino Beograd.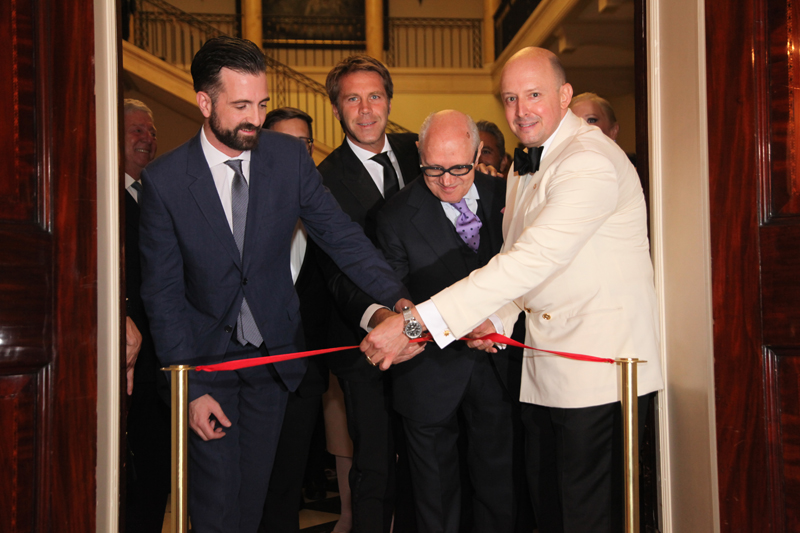 Zenith 24 hours of Elegance by Chivas, is a global event dedicated to the prestigious brands, which are the synonyms of supreme quality manufacture and craftsmanship of details.Gathering commenced at the White Palace, on Friday, 11 September 2015, under the patronage of their Royal Highnesses, Crown Prince Alexander and Princess Katherine, by vernissage of the unique exhibition of the supreme handmade clothing of the renowned Maison of Elegance LIVERANO LIVERANO, along with the superb quality gentlemen shoes of STEFANO BEMER of Florence, with the support of G.H. MUMM champagne.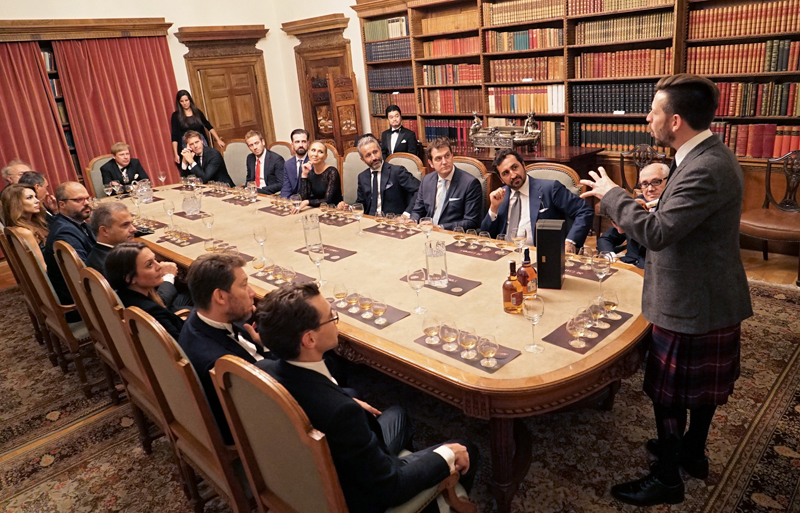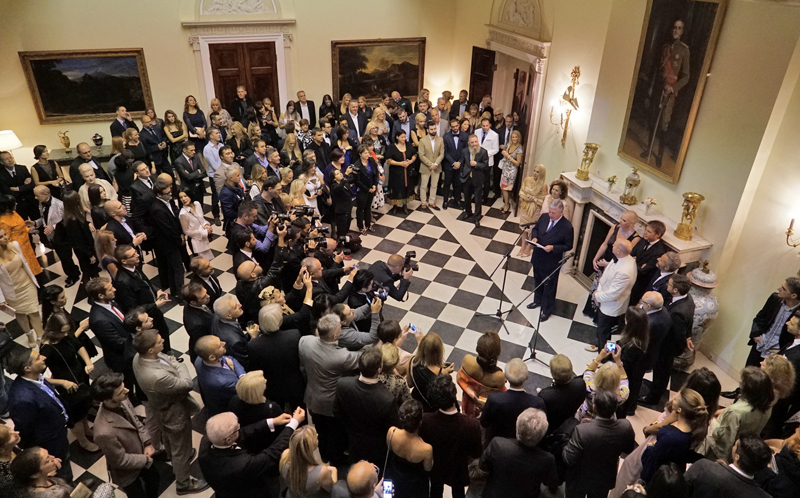 In the presence of Alex Robertson, CHIVAS international Brand Ambassador, VIP tasting of CHIVAS whiskey selection was held.  Special accent was placed on the 300th anniversary of the foundation of the most famous maison of Cognac MARTELL, and in honour of this occassion Mr. Christophe Pienkowski, International Heritage Brand Amassador revealed some of the secrets of this supreme brand.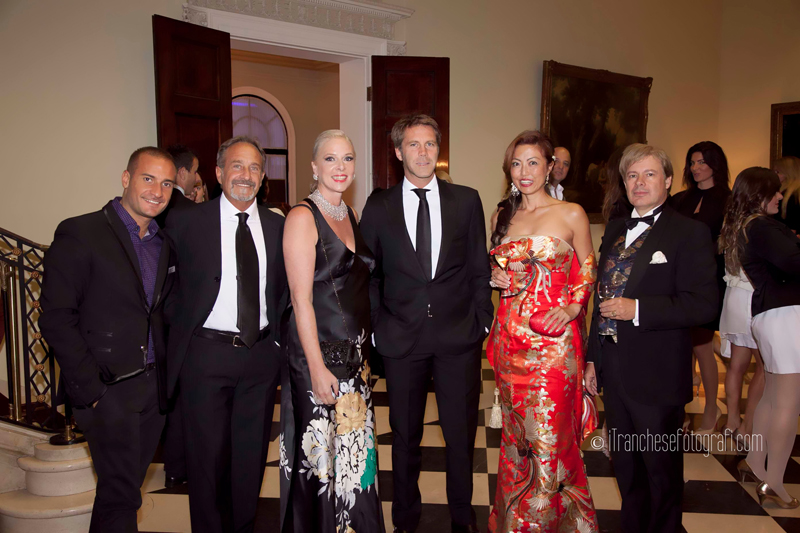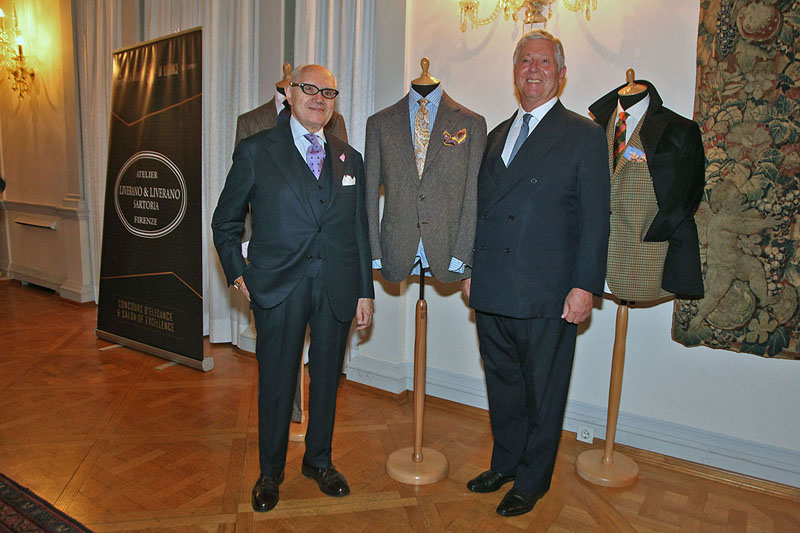 Special VIP guest was the Prince EMANUELE FILIBERTO DI SAVOIA, heir to the king of Italy, who presented his latest project, more or less unexpectedly, the line of cashmere T-shirts  as an ultimate discrete chic. Prince Emanuele's family connection with Royal family of Serbia are due to the fact that his grandmother, last Queen of Italy Helen of Savoy, was a daughter of King of Montenegro who is directly connected to the Serbian throne.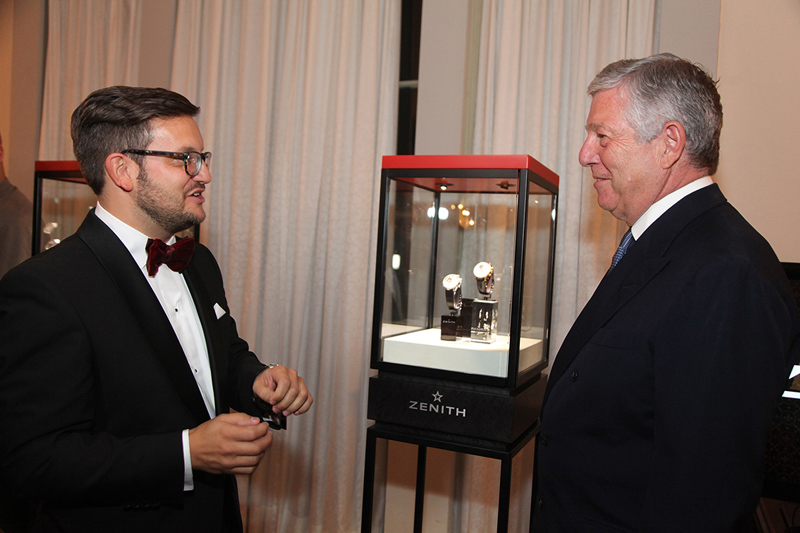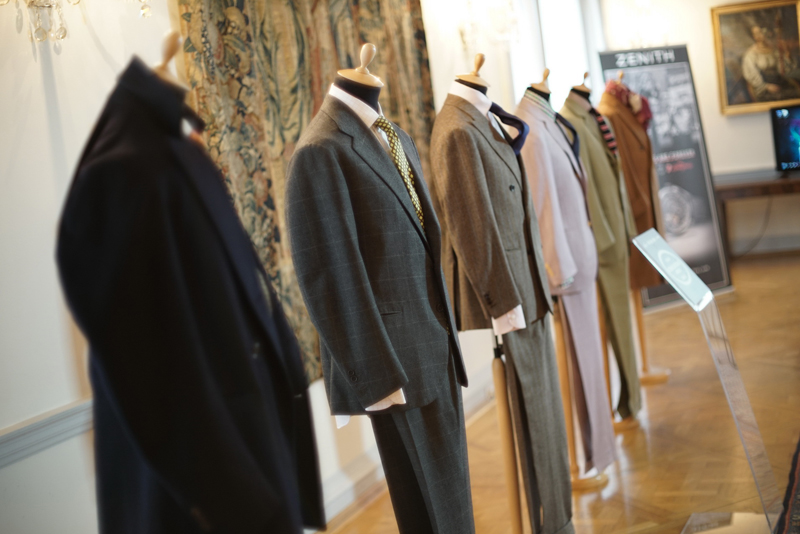 The jubilee fifth edition was dedicated to the extraordinary achievement of ZENITH watches, which celebrate 150 years of El Primero mechanism that has changed watch industry.  The visitors shall have the opportunity to see marvelous forms and colours of the supreme, precious jewelry of PASQUALE BRUNI, while DUCCIO VENTURI, specialist in making luxury ladies shoes  was a special catwalk partner of the evening along with HM make Up of Luciano Carino and amazing photographer Edoardo Tranchese, creating uniquely chic looks. Special dessert for hedonists was a presentation of the Milanese barber's shop-laboratory "Antica Barbieria Colla", which has over 100 years long history of the ceremonial care of real gentlemen.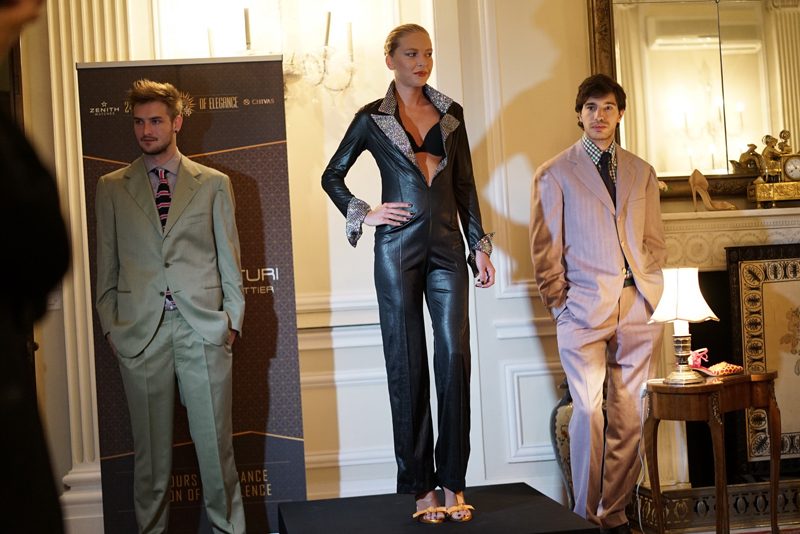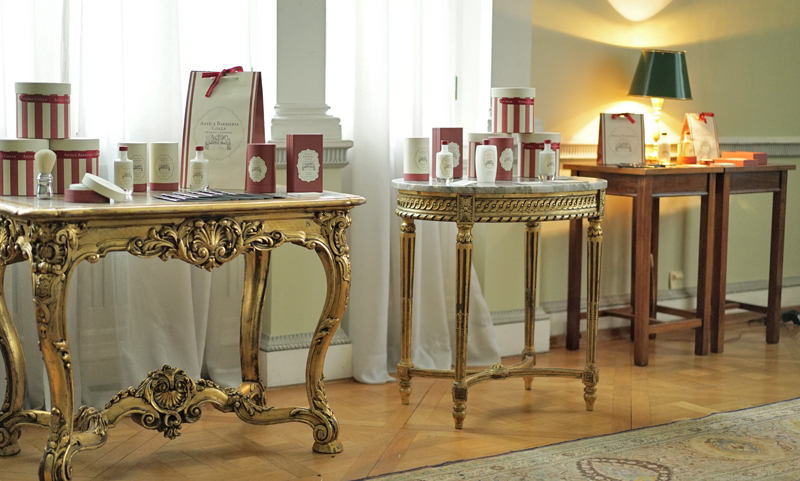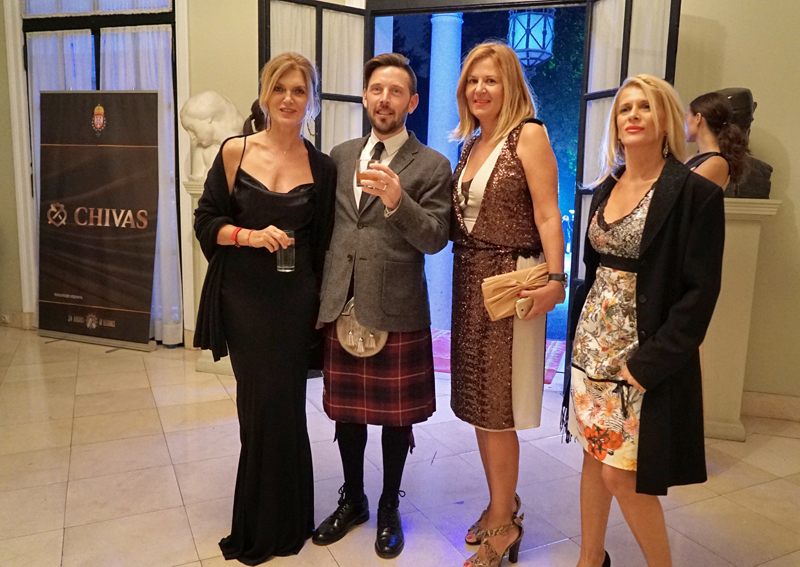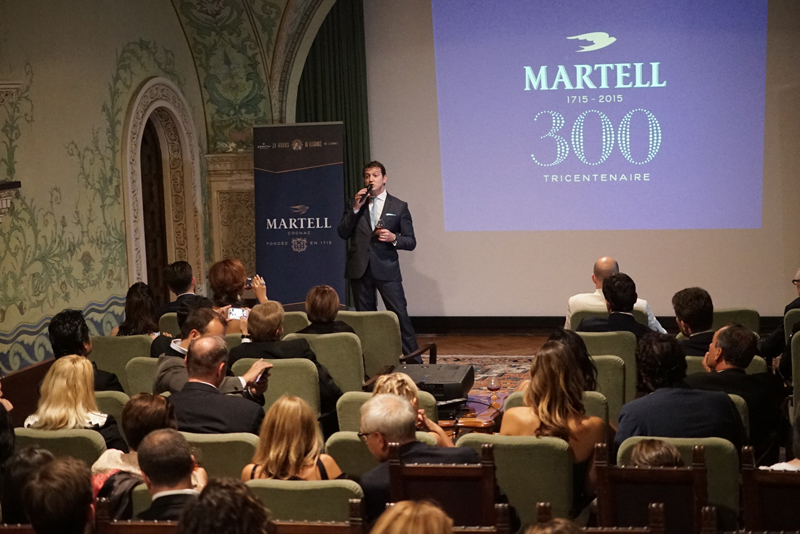 At the Royal Palace, the evening part of our event will include charity auction followed by the presentation of the classy jewelry designer PASQUALE BRUNI, in fantastic choreography by famed stylist Filip Maksimovic and his team. All collected proceeds were donated to the "Princess Katherine Foundation", while Liverano bespoke suit and the latest CHIVAS 12 pack inspired by the luggage of Globe-Trotter company, was among the most attractive lots . During the evening time in the celebrated cinema hall of the Palace, a documentary movie "I colori di Antonio",  a film story about Antonio Liverano, famous maestro in tailoring from Florence, by the author Gianluca Migliarotti, drew applauses of numerous VIP guests.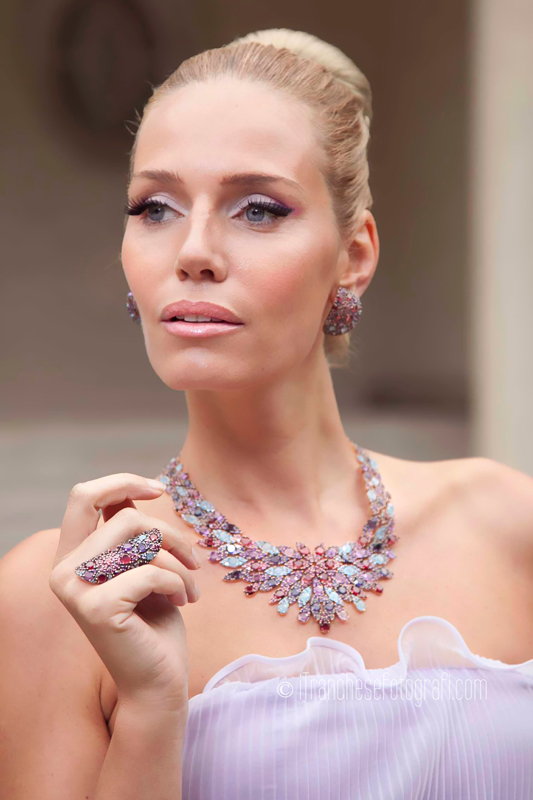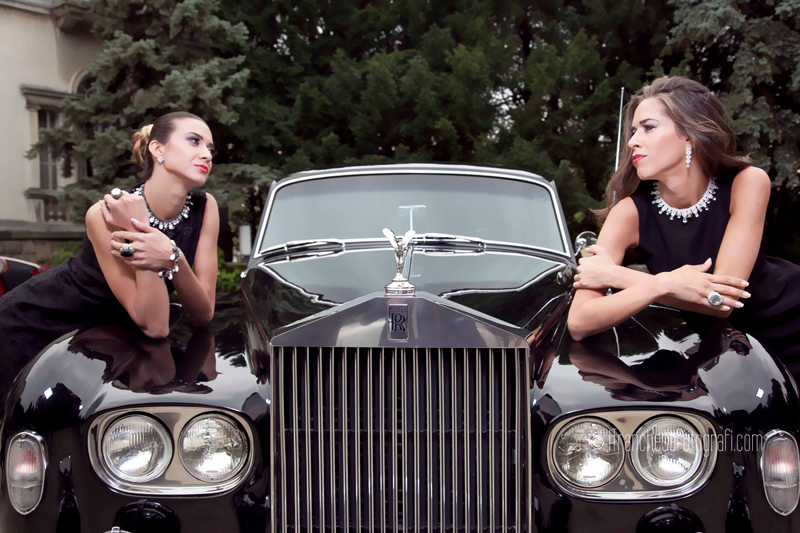 Saturday, 12. September was marked by "Belgrade Classic Car Show 2015", under the auspice of JAGUAR and UNIQA osiguranje (Insurance), started celebration of 76 years of Belgrade Grand Prix Formula, in cooperation with the Serbian Federation for Historic Vehicles, Museum of Automobiles in Belgrade and strongly supported by the Tourist Organization of Belgrade (TOB). The exhibition of photographs dedicated to the book, which is to be published, « Belgrade Contest of Elegance Between the Two Wars » of Miroslav Milutinović, was among the highlights. Grand Casino Beograd for fifth time hosted the prestigious car show of Zenith 24 hours of Elegance, which is dedicated to "CHIVAS Concours d'Elegance 2015", exhibition of the most beautiful models of classic cars, selected specially for this occasion.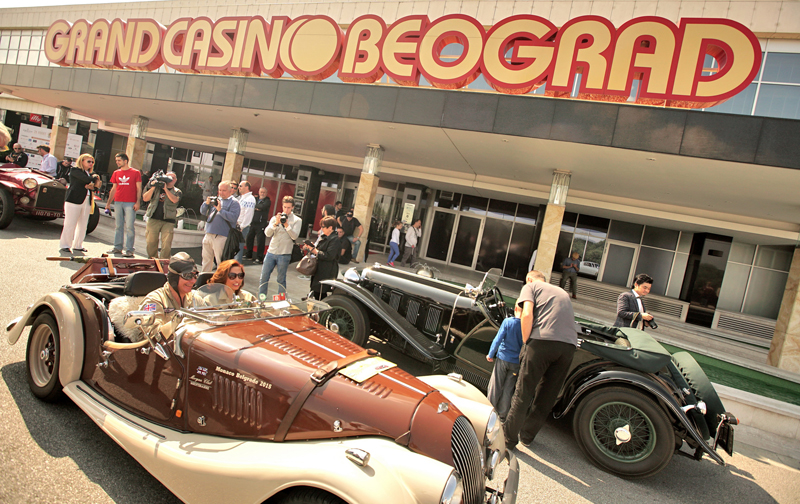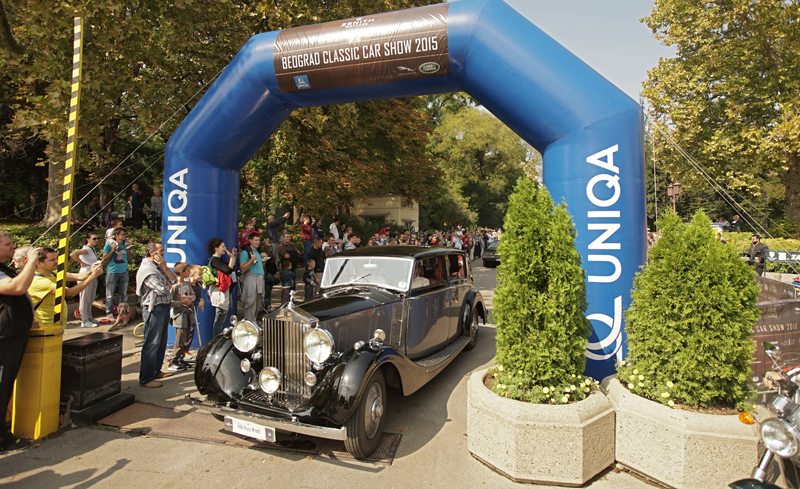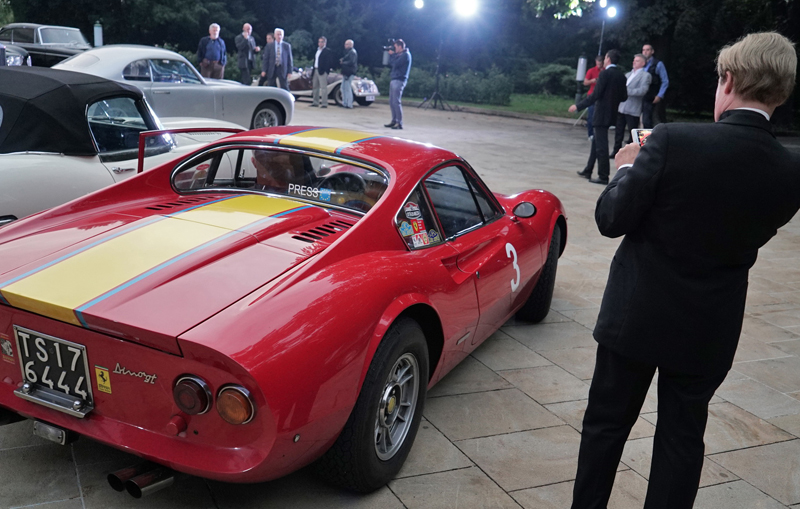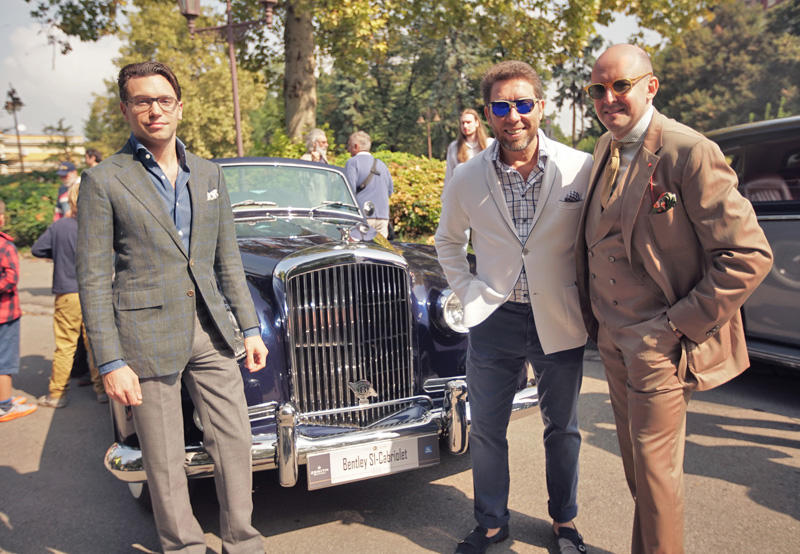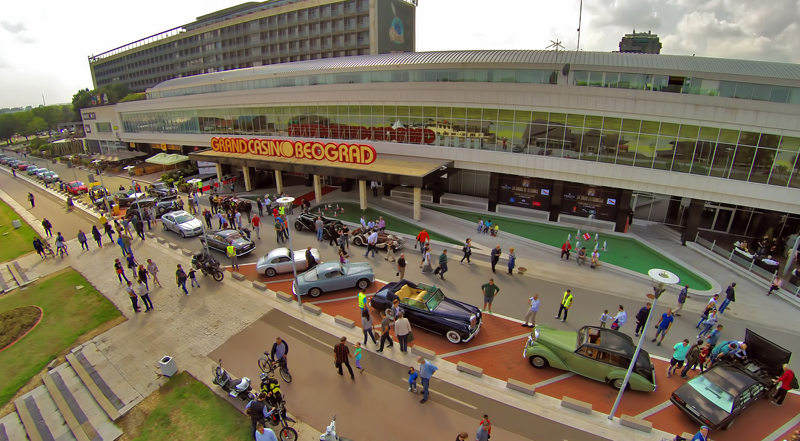 Giuliano Bensi, worldwide recognized collector with the model 1948.CISITALIA 202 sc, the only one which by its design has deserved to find its place in New York Museum MOMA, won the CHIVAS Best of Show.
Other winners were 1964 Rolls Royce Phantom III, Franco Lombardi with Ferrari Dino, racing pearl, 1955 Bentley S1 Convertible by James Young of Saso and Maria Hrovat from Slovenia, Lancia Lambda from 1928, winner in 2014. Mille Miglia that cam from Florence.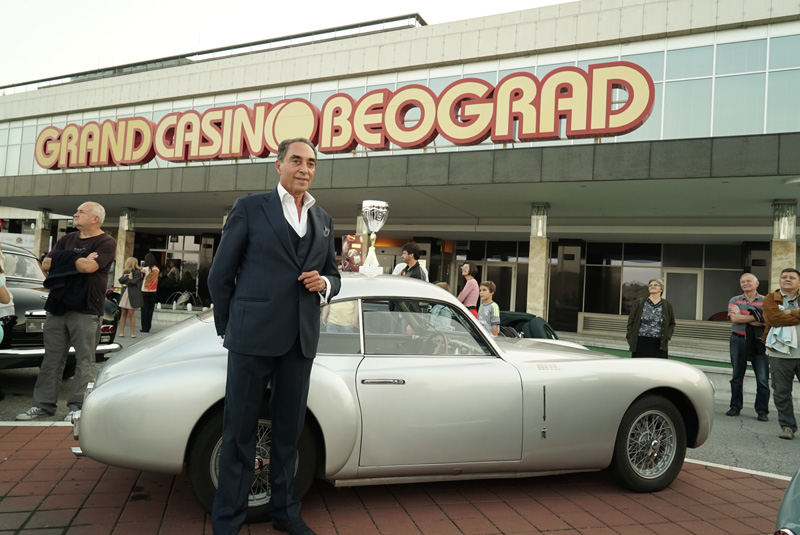 The second part of Saturday, 12. Sepetmber, in the beautiful ambience of Grand Casino Beograd, which hosted the most prestigious world brands five times until now, was a setting for another edition of "Salon of Excellence " in partnership with the magazine The Economist and strong support of ABSOLUT and LUXLIFE.rs
At the conference and exhibition of luxury objects, numerous panelists from the industry of luxury introduce prestigious maisons from the entire world, such as:
ZENITH – exclusive wrist watches which celebrate this year 150th  anniversary  since the creation of their famous  El Primero mechanism, LIVERANOLIVERANO masters of bespoke suits – synonyms of men's elegance the founder of which Mr.Antonio Liverano was with us. 
MARTELL cognac, one of the oldest cognac brands the world over, which shall celebrate this year 300th anniversary of its exictence and which was presented by the international ambassador Christopher Pienkowski.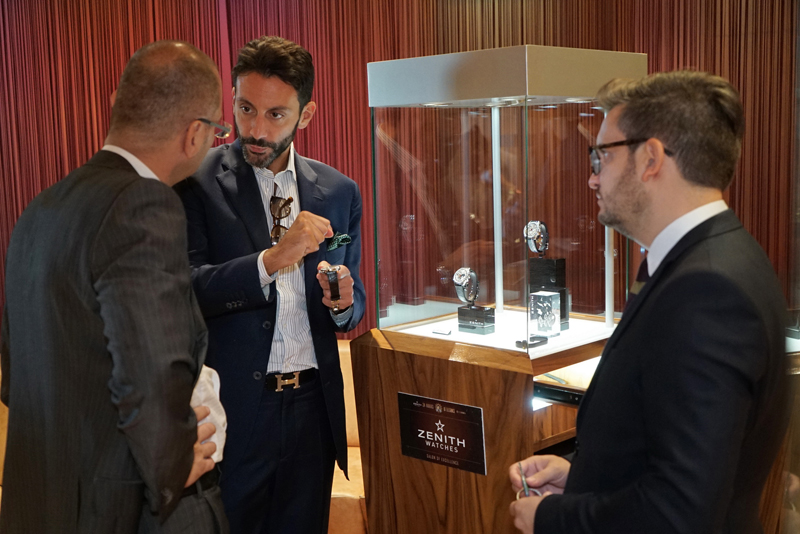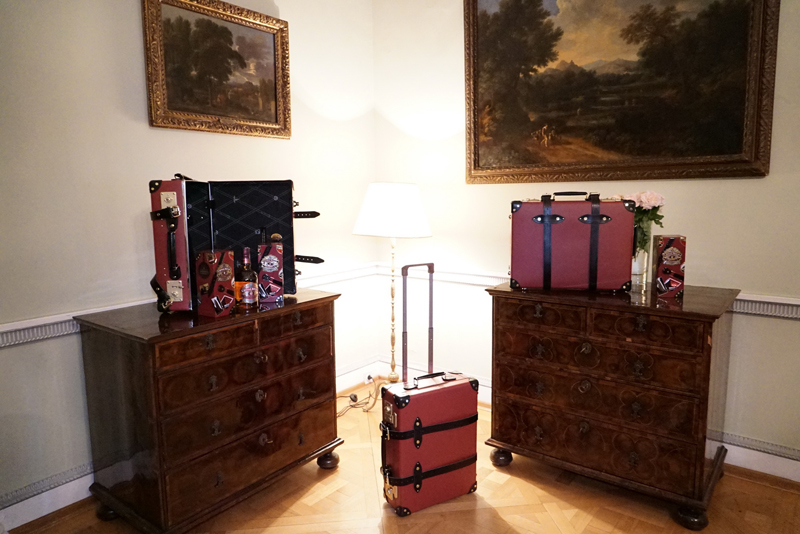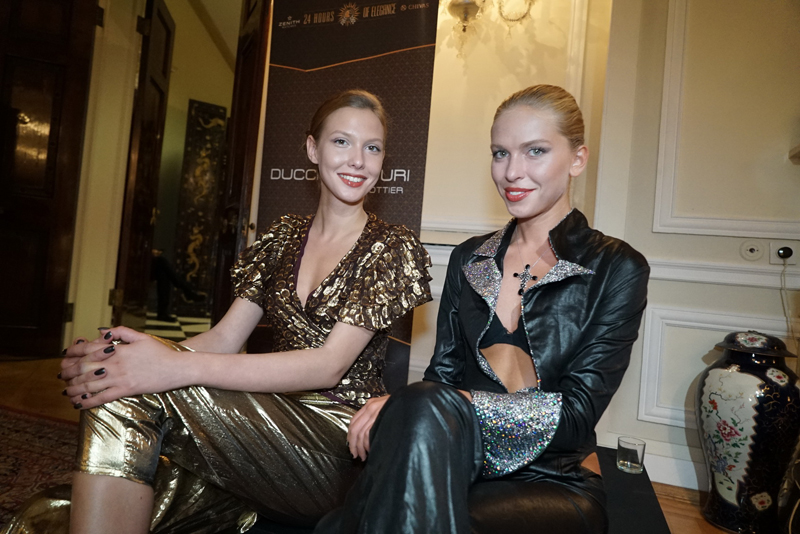 STEFANO BEMER represented by CEO Tommaso Melani, maestro who designed superb men's shoes and successfully coupled beauty with functionality, showed his most attractive models of bespoke shoemaking. A Special guest will also be a designer of luxury and precious jewelry, PASQUALE BRUNI, presenting their most exclusive line of jewelry, Also, Francesca Bompieri  revealed a small secret of the  "five stars" service,  legendary Milanese barber shop  "ANTICA BARBIERIA COLLA"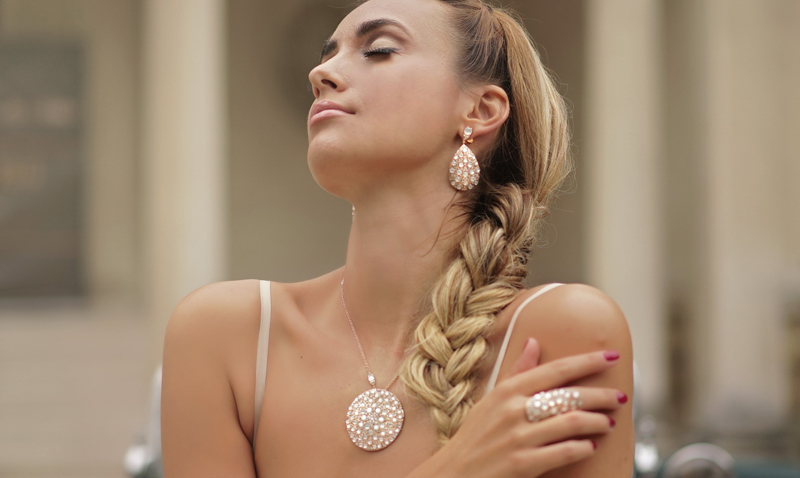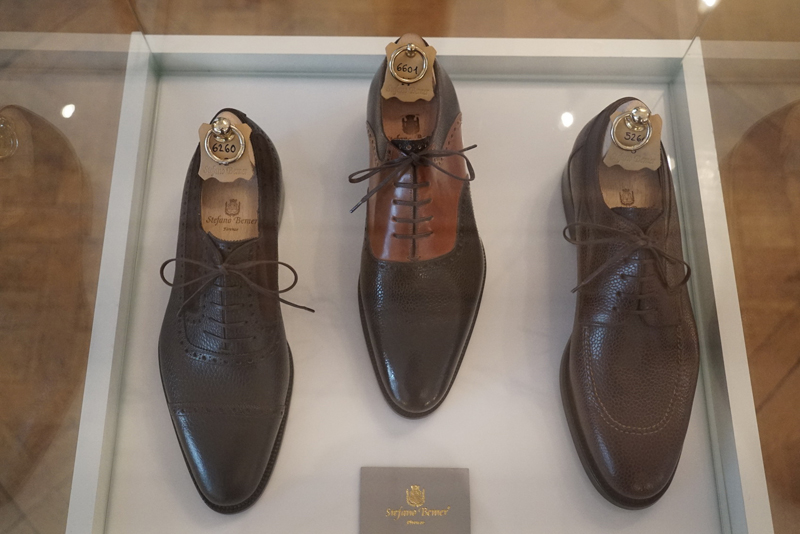 That same evening, VIP guests were treated to a presentation and gala dinner at the prestigious BELGRADE WATERFRONT complex, single most important real-estate development in this part of the world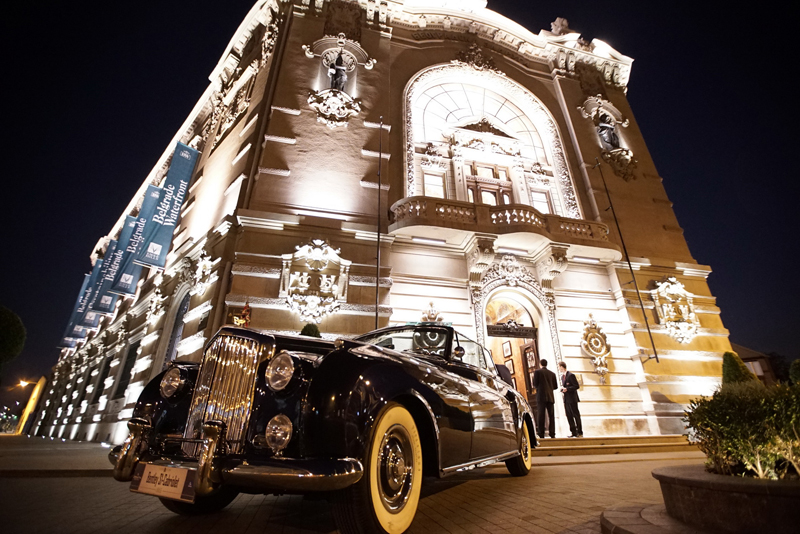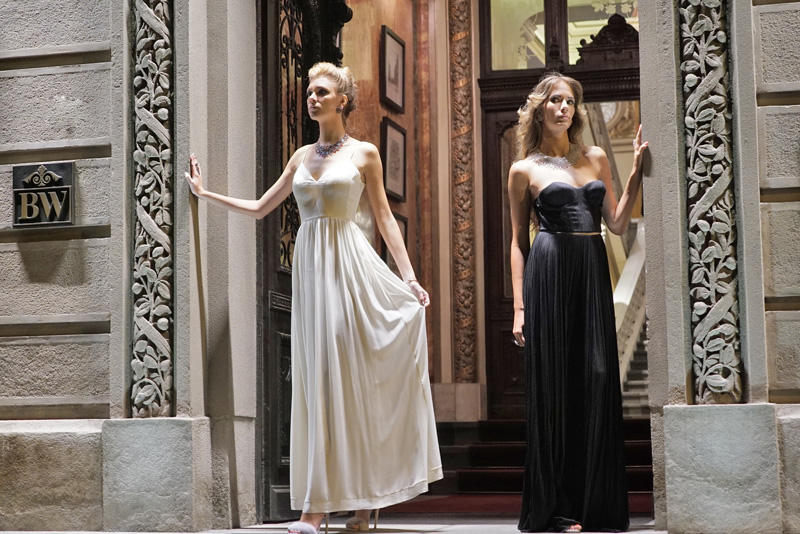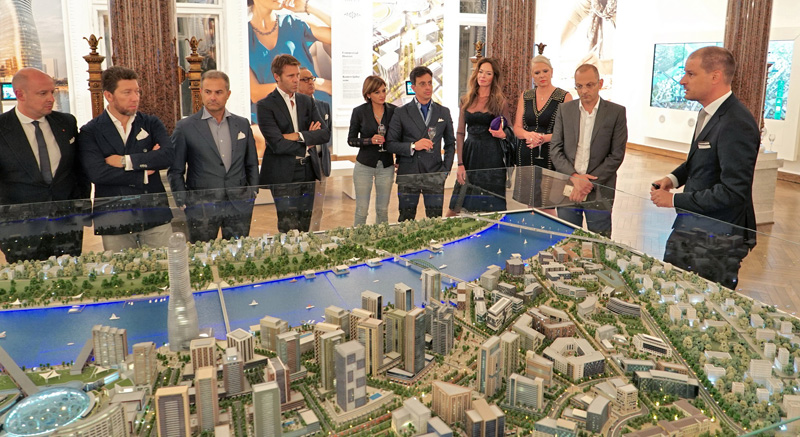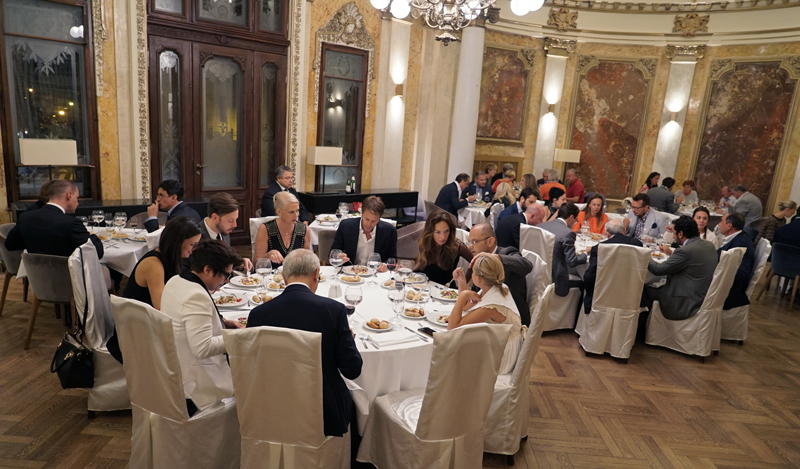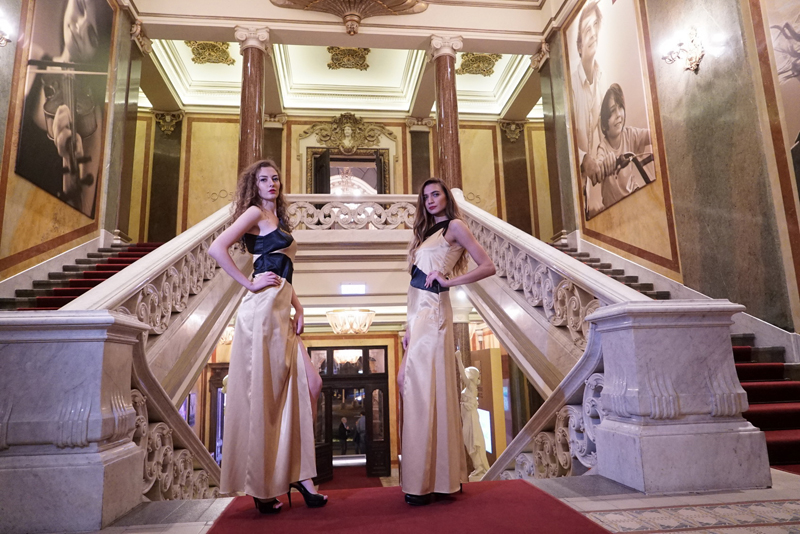 "Chivas Best of Show party" in the marvelous ambience of Diva lounge in Grand Casino Beograd, wrapped up the evening and was the wonderful closing of the Zenith 24 hours of Elegance 2015 by Chivas..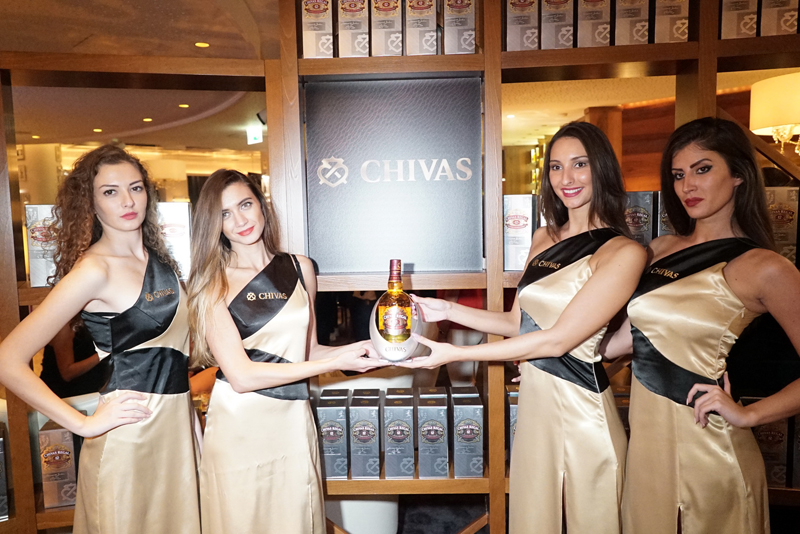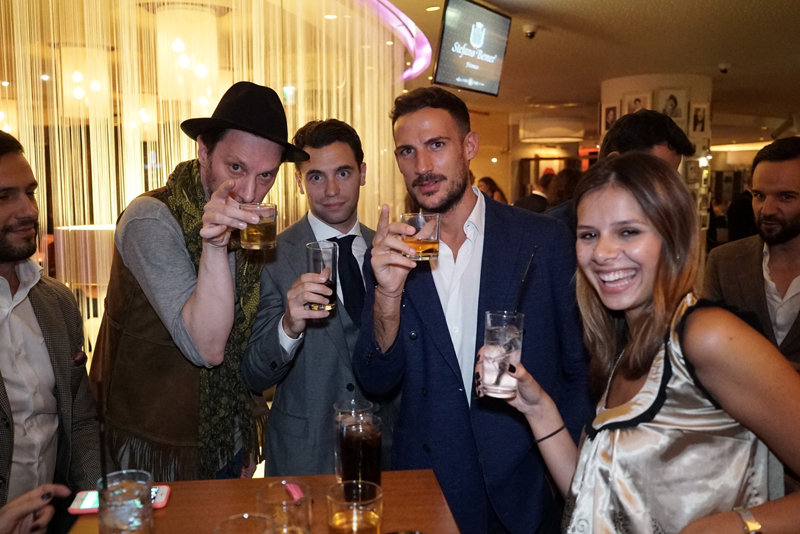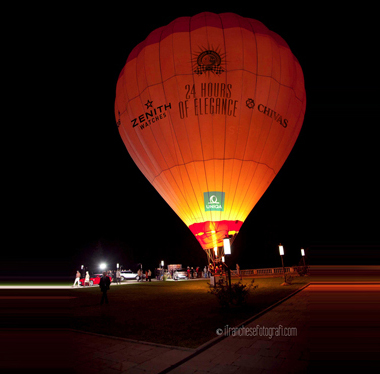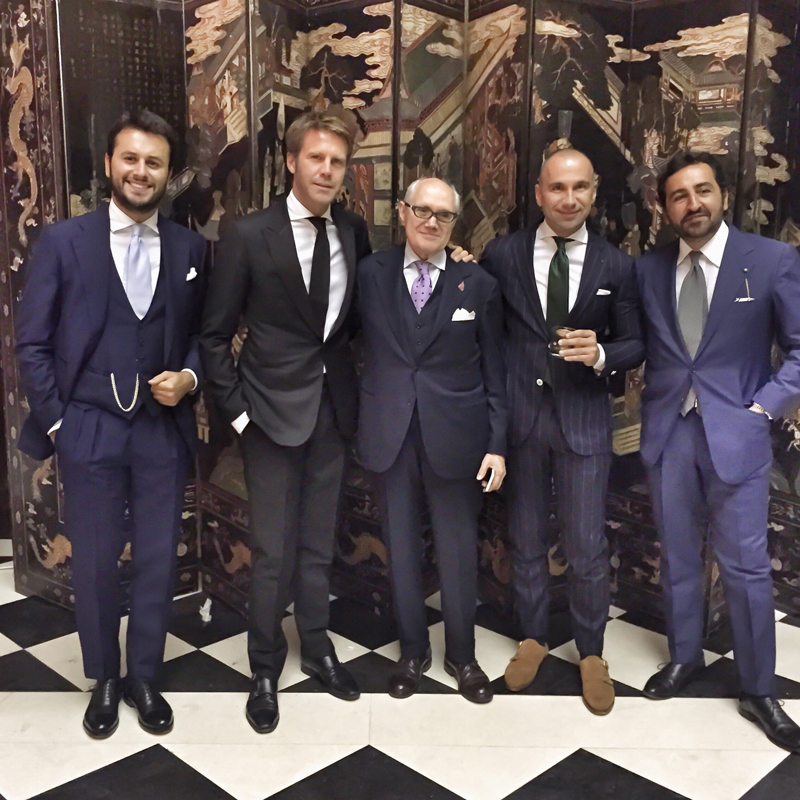 One of the highlights of the second day at PITTI UOMO was a fourth edition of 
FASHION FRAMES - Salon of Excellence, held on June 16, at the Four Seasons Hotel in Florence curated by Cris Egger & Alex Dordevic of DeGorsi Luxury Consulting, with support of  Camera Italiana Buyer Moda and its president Mario dell'Oglio.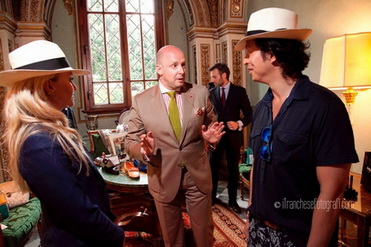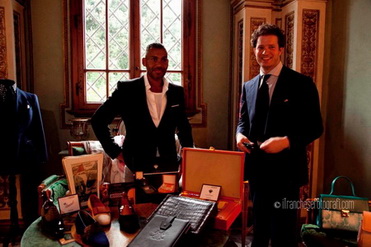 Uniquely beautiful location, a delightfully frescoed loggia at one of the most prestigious addresses in the world, Palazzo della Gherardesca, was the perfect setting for a selection of one of kind pieces chosen by curators and spanning some of the finest artisans of ladies couture and  jewelry along with bespoke tailoring and shoemaking masters for gents. Numerous buyers and top media reps, among whom Wei Koh and Sarah Ann Muray of The Rake, Gianpiero Molteni of Tessabit, Tiziano Cereda of Biffi, Lino Ieluzzi of Al Bazar, Giansandro Cantori of BeSpoke, Giorgia Pizzi of Harvey Nichols and others  were thrilled to see, touch and feel special selection of evening elegance.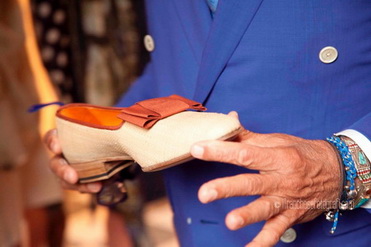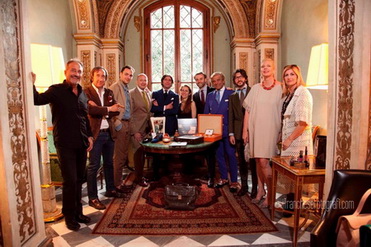 Highlight of the selection for gentlemen was Sartoria SCIAMAT, one of the most creative players of current sartorial renaissance.
They have chosen two bold  pieces dedicated to special evenings out, peaked lapel one button single breasted jacket in red and blue tartan with details in linen and other a double breasted 4 buttons shawl collar in fabulous navy blue boucle. Playing on classical theme they mixed blues with blacks to the stunning effect, all rigorously hand made in the best sartorial tradition.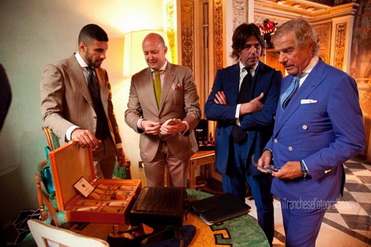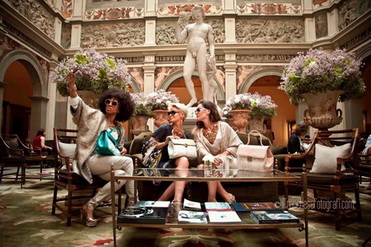 Ideal pairing for this selection were exquisite evening shoes by DUCAL, a florentine masters that since the 1930's are producing superbly elegant men's shoes. Among several pieces on display in patent leather, cavallino, silk, suede and alligator skin, the most attention gained the delicate bow tied slip-on hand weaved in straw with silk bowtie.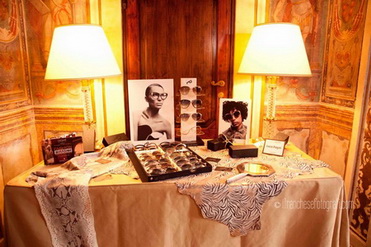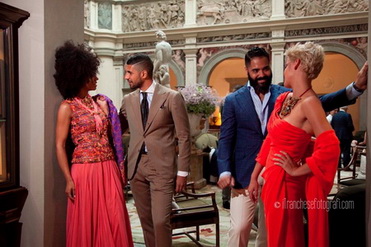 To top it off in style were precious hand made watch and cigar boxes and accessories made by CARTTIME, that is demonstrating both impeccable craftsmanship and practicality. Highlight of their presentation was a small cigar holder in crocodile skin with built in humidor just for two cigars.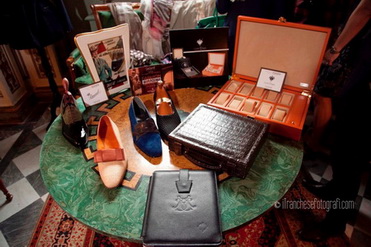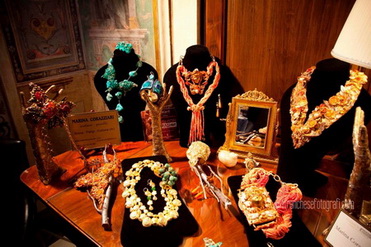 Ladies selection was spearheaded by masterful jewelry pieces by MARINA CORAZZIARI both extravagant and unique. Each handmade piece of jewelry would be a stunning part of an elegant  ladies wardrobe and particularly effective when paired with refined elegance of RAFFAELLA CURIEL, one of the most important couture designers in Italy, who joined Fashion Frames for the first time this year. Exclusive eyewear by LUCA PAGNI was another highlight of accessories that are blending unusual simplistic creativity with expected result, where glasses become a part your look that can not be conceived without.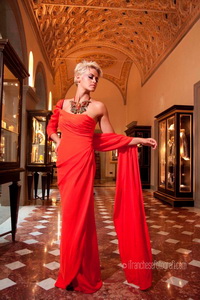 Special guest of this edition was as well dutch brand STROKE, with its selection of affordable luxury pieces, hand embroidered scarfs and dresses as an ideal part of casual elegance, that were presented in Italy for the for the first time. Lastly, accessory manufacturer I MISTERI from Florence,  showed its first limited edition, hand made collection of bags and accessories and was immediately snapped by the buyers.